Mission, Vision & Values
Our philosophy shared by each of our employees is as follows:
We are committed to meeting the high quality standards of the network and our firm, and to promoting the highest standards of discipline and ethics.
We are committed to exceeding customer expectations by being proactive and responsive to their needs. In this sense, we are permanently adapting to their expectations.
Our clients benefit from a unique approach based on understanding their key issues and taking into account their sectoral and organizational specificities.
We believe that the recruitment of experienced staff, the enhancement of skills through training, teamwork, and the creation of an environment conducive to exchanges will improve our ways of doing things.
We have integrated PKF because of the values ​​we share with this network.
---
Our Mission
Our mission is to meet the needs of our clients by sharing our accounting, financial and strategic expertise and by offering innovative solutions meeting international standards while knowing their sector specificities.
---
Our Vison
Our vision is to become the reference of our customers, the inspiration of our resources and the know-how par excellence!
---
Notre Valeurs
Passion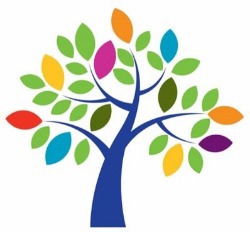 We have an appetite for progress. We strive to exceed our clients' expectations by being responsive, by being creative and by going the extra mile to deliver superior outcomes. We require our people to continue to grow personally and professionally by providing opportunity and training. We embrace diversity and respect individual and cultural differences. Foremost we encourage everyone at PKF to love what they are doing and to reflect this in their client relationships. We are very much a PKF family.
Teamwork
We are advisers without borders. Our member firms are independently owned and managed. Strong personal relationships enable us to work seamlessly. We treat our fellow members' clients as if they were our own. We respond on time, we charge fairly and we respect one another's relationships.
Clarity
We initiate clear and direct action. We are open and transparent at all times. We are consistent with our approach. We convey our message plainly and concisely, avoiding jargon.
Quality
We apply the highest standards of quality to our work. We adopt a policy of continual staff upskilling and member adherence to our network requirements. We are globally regulator compliant with adherence to local requirements where these are more stringent. We constantly question, review and test compliance with these standards through strict adherence to our processes of inspection. We are all party to the PKF Commitment.
Integrity
Our individual voice defines us in our communities and local markets but our collective integrity is what sets us apart. We have shared standards and a mutual respect for entrepreneurs and influential leaders, which extends our voice and reach. There is a recognition of the individuals who represent the member firms and a strong sense of support and encouragement to make things happen, together.